3D tiles are cool. There's no argument for that. They give a luxurious look to your interiors and make them stand out. You can find a number of 3D tiles designs that perfectly suit your home aesthetics and your taste.
Wall 3D tiles are quite common, but do you know there exist floor 3D tiles as well? Let's not continue bursting with truth bombs here and there. Instead, let's explore the world of 3d tiles designs and see if it would be an ideal fit for your house.
What Are 3D Tiles?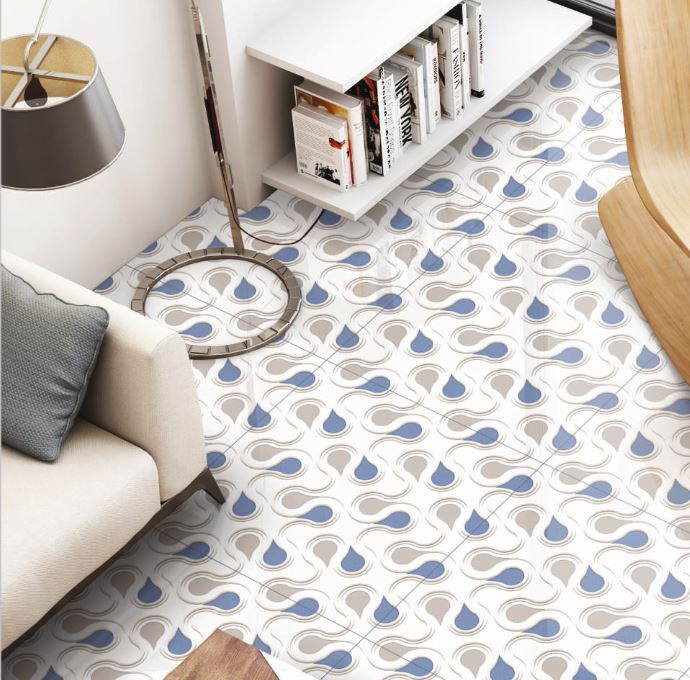 3D tiles are either:
Embossed tiles with a significant texture on them, or
3D tiles that give you a visual experience when arranged in complete form like a puzzle, but life-size).
3d Tiles In Kitchen
If you are planning to invest in some good 3D tiles, embossed ones would be the best choice. They give a polished look to your kitchen and also last long.
You can rope in wall 3D tiles to be installed near your kitchen countertops. These tiles are specifically made to resist moisture and any kind of oil or other liquid splashes. This means that you can just wipe the stain right off them and your wall tiles won't sustain any dirt or oil marks.
Embossed 3D tiles are also great for flooring in your kitchen. The reason we say that? It provides more grip, and you can easily mop off the stains from the floor. Plus, when combined with the right wall 3D tiles design, they complete the look of your kitchen and give it a polished, luxurious finish.
3d Tiles In Living Room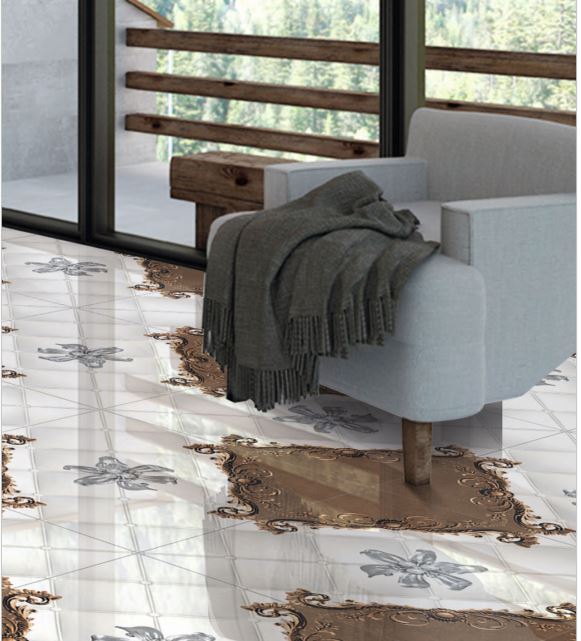 The Living room is another place in your house where 3D tiles would make a perfect fit. You can easily change the look of your living room by investing in the right 3D tiles design. While renovating, you can either go for embossed 3D tiles or be a bit experimental and invest in 3D tiles that provide a visual experience. The latter can be a bit tricky as you might have to invest in furniture that compliments it to give the complete experience.
You can find several designs of 3D wall tiles for the living room. Go with a central theme and coordinate your wall and floor accordingly or bring on the aesthetic game with simple and sophisticated embellished 3D wall tiles.
Another technique of 3d tiling highly recommended for lining the walls of your living room is depositing a 3D image onto tempered glass. This can be easily custom-made and provides a wonderful visual experience for those who enter the room.
Remember, this technique is not to be confused with the second type of 3D tiling we discussed earlier. In that case, the tiles come as a complete set, and you have to set it up like any ordinary tile to get the whole picture. In this case, the process is relatively simple but expensive. The advantage of this design is that it's highly durable, and doesn't get stained easily. Further, most of them come with long service life, so if anything were to happen, the contractor responsible for installing has got you covered.
3D Tiles For the Bathroom
The 3D tiles fitted for the bathroom can also be of the embossed type and are also commonly seen and available. This is because the embossed tiles give you so much grip compared to the smoothly finished regular bathroom tiles. So no matter how soapy the floor is, you will have some grip so that you don't tumble and fall.
Most of the 3D tiles designed for bathrooms come in either vibrant colors or aesthetic nude shades and we are not complaining. These two are absolutely great choices for a bathroom as it doesn't make the bathroom feel small but spacious and airy.
3D Tiles Design For The Bedroom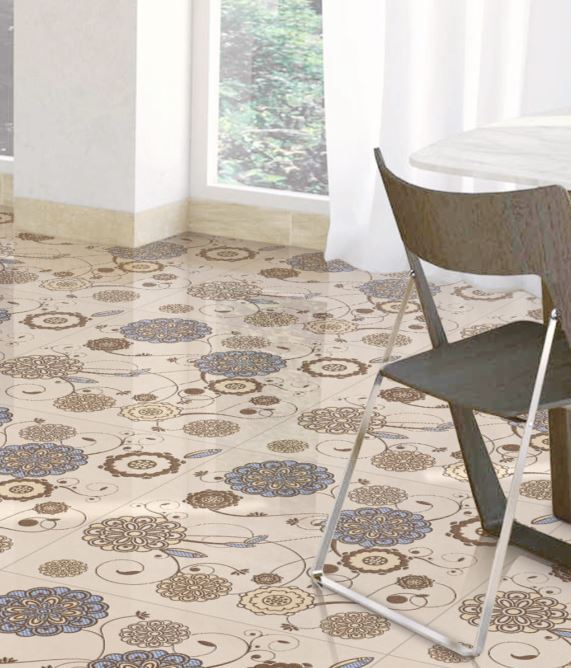 A bedroom is a place where you relax after a hectic day, and this should be kept in mind while choosing a 3D wall/floor design. If you go too overboard and decide to invest in the second type of 3D tile design, it might not look as cool as it initially looked. You can find several pre-made 3D tiles designs that scream comfort and warmth.
Final Thoughts
3D tiles are a great addition to your rooms, whether for the walls or the floors. They just add a lot of character to the interiors. You can completely renovate and give your rooms a new look by opting for 3D tiles. Since its popularity is growing, you can easily find a 3D tiles design that suits your house aesthetic and is well within your budget.
back